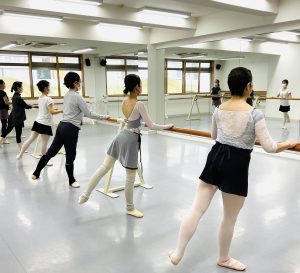 Favorite ballet class.
Easy ballet, beginner, beauty class starting with stretching
Painless stretching, fun dancing ballet technique
Ideal for those who cannot take lessons on weekdays due to cram school or work.
Anyone from the 5th grade of elementary school can take the course.
Fuchinobe Studio
September 3rd, 10th, 17th, 24th
10:30 – 12:30 Visitors: 2,200 yen once
pointe lesson
12:40-13:00 500 yen for those taking lessons
Please make a reservation by the day before.
3-minute walk from the north exit of Fuchinobe Station
TEL 042-743-1074
kipus@kipus-ballet.com
usually easy ballet class
Fuchinobe Studio
Tuesday 11:00 Thursday 11:00
Wednesday 11:00 morning ballet class for adults
Fuchinobe Elementary to intermediate class
Minamidai Studio
Wednesday 11:00 (first introductory ballet lesson)
Saturday 11:00
Free trial lesson accepted